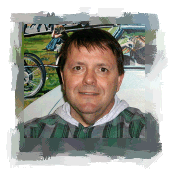 While it seems obvious that a great mastering house needs great equipment, to be truly one of the world's best, it also needs engineers who can relate to both the music and the client. The fact that our room acoustics, high-resolution amplifiers, and speakers work together to reveal subtle nuances that may not have been heard in the recording studio is vital. However, it's the connection between the client, the engineer, and the music that is the most crucial part of the mastering process.
Precision has both world-class engineers and world-class people, too. You will find dealing with Tom, Don or Ron is easy and ego-free. Your project is just that -- your project. You didn't get to where you are without a lot of time and hard work, and you wouldn't be coming to us unless you were dedicated to it. The last thing you want is for your project to be subjected to a meat-grinder masterized mentality that happens when mastering engineers just don't care, and you won't find that here.
Our track record speaks for itself.
Call Claudia to schedule a session. Come on up and enjoy the coffee, the homemade lunch, and a relaxing and pressure free day, all the while knowing that your project will leave our doors the best it can possibly be. Precision Mastering. Relax, it's the way it should be.

Larry Emerine
Precision Mastering, LLC
email Larry
For information and booking:
Claudia Lagan
P) 323 464-1008
F) 323 464-4579
email: claudia@precisionmastering.com
or info@precisionmastering.com